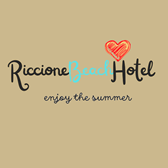 +39 3292158459
VACATION FREE OF ANY SCHEDULE -
TAKE YOUR TIME
+39 0541/641062
- +39 3292158459
LAST MINUTE AND PROMOTIONS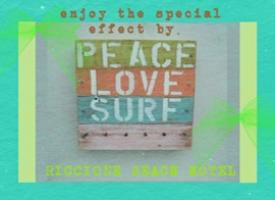 Offer Macfrut Fair Rimini
Formula B &; B from 16 Euro per person per day!
From 5 to 7 May 2020 the Rimini Fair will once again host MACFRUT, an event dedicated to all the players in the fruit and vegetable sector interested in learning about innovative solutions for the entire sector with a view to modern distribution.

If you are interested in participating and are looking for an accommodation solution that can meet all your needs in terms of price, quality and comfort , then the Riccione Beach Hotel proposal is definitely the one for you!

The comfortable B&B, in fact, is located a few kilometers away from the Fair and allows you to reach it comfortably by car or by public transport, and allows participants to take advantage of an unbeatable value for money!

SPECIAL MACFRUT 2020
(offer valid from 5 to 7 May 2020 )

Double or Triple Room starting from € 17.00 per person per day
Quadruple room starting from € 16.00 per person per day
Quintuple room starting from € 16.00 per person per day

Included in the price:
Overnight
Rich breakfast buffet served from 8:30 to 14:30: homemade cakes and desserts, biscuits and fragrant croissants; cold cuts, cheeses, sandwiches and omelettes; healthy breakfast with fresh fruit, yogurt and cereals; quality coffee shop with American coffee, cappuccino, chocolate, soy milk, tea and fine herbal teas.
Free Wi-Fi Internet access throughout the hotel
Rental bikes available
Free enclosed outdoor parking
Unlimited admission to 3 swimming pools with slides
Tourist tax offered by the hotel

To learn more or request a free personalized quote, fill out the form below:


loading form
loading form
By car
A/14 Motorway Bologna - Bari - Taranto:
Riccione (5 km) - Rimini Sud (11 km)

By train
Riccione Station (3 km) - Rimini Station (7 km). Take bus no. 11 to Riccione and get off at bus stop no. 38

By plane
Domestic and international flights from the airports of:
Bologna (98 km), Forlì (45 km) and Rimini (3 km)

Taxi Service Riccione
Tel. (+39) 0541.600509

Riccione Beach Hotel Hannover
- Viale Guerrazzi, 18 47838 - Riccione (Rn)
Tel.
+39 0541/641062
Cell. +39 3292158459 Abit. e Fax
+39 0541/1571037
Privacy Policy
P.Iva 02524000409
Hosting TITANKA! Spa - Copyright © 2013