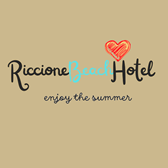 +39 3292158459
VACATION FREE OF ANY SCHEDULE -
TAKE YOUR TIME
+39 0541/641062
- +39 3292158459
LAST MINUTE AND PROMOTIONS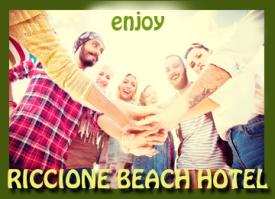 HOLIDAY FOR STUDENTS IN RICCIONE WITH PRESALES DISCOTECHE - Youth Special
Formula B &; B from 18 Euros per person per day!
Student holidays: You want to travel but you can not spend a fortune ? Learn how to travel without spending all your savings.

HOLIDAYS FOR STUDENTS: NOW LOW COST IDEAS . Just finished another solastic year and you have not yet decided what to do this summer?
Do you want to travel, find new places and make friends but your finances are not of your own opinion?
Then you need a holiday for students: a fun trip that does not cost you a fortune and does not force you to put your nose out of the house until September.
In short, you need some low cost idea that is not "going to the sea with mom and dad"
. We know that you are a student, not a lactating, and this means that you probably have big aspirations and little money in your pocket. Fortunately, however, being a student also means having many opportunities to have fun without spending a real estate while taking advantage of discounts and tailor-made initiatives. Here we are ready for you and your adventure friends:

June July and August, the summer is full of its happening, beach parties and seaside aperitifs are followed at an unstoppable pace and the Riviera Romagnola is animated: it is the right time to organize a beach holiday in the company of your own group of friends in Riccione , right in the middle of the movida?
The Riccione Beach Hotel , a cozy B & B located just steps from the beach of Marano area of ​​the super movida and all its free entrance spaces and very close to the most discos on the Riviera , such as Cocoricò and Villa delle Rose, and live a week all 'teaches music, parties and fun and does not end up!
Read a little bit here:

SPECIAL SUMMER STUDENTS
(valid offer in summer 2019 for stays of minimum 15 nights)

Double or Triple Room from € 18.00 per person per day
Quadruple Room from € 17.00 per person per day
Quintuple Room from € 16,00 per person per day

Included in the price:
Overnight
Rich breakfast buffet served from 8:30 to 14:30 with milk, coffee, cappuccino and chocolate and exquisite sweet and savory products for all tastes
Wi-Fi Internet connection
Rental bicycles available
Enclosed outdoor parking and free of charge
Unlimited entrance to 3 swimming pools with slides
Residence tax offered by the hotel

To find out more or receive a free personalized quote, fill in the form below:


loading form
loading form
By car
A/14 Motorway Bologna - Bari - Taranto:
Riccione (5 km) - Rimini Sud (11 km)

By train
Riccione Station (3 km) - Rimini Station (7 km). Take bus no. 11 to Riccione and get off at bus stop no. 38

By plane
Domestic and international flights from the airports of:
Bologna (98 km), Forlì (45 km) and Rimini (3 km)

Taxi Service Riccione
Tel. (+39) 0541.600509

Riccione Beach Hotel Hannover
- Viale Guerrazzi, 18 47838 - Riccione (Rn)
Tel.
+39 0541/641062
Cell. +39 3292158459 Abit. e Fax
+39 0541/1571037
Privacy Policy
P.Iva 02524000409
Hosting TITANKA! Spa - Copyright © 2013