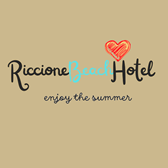 +39 3292158459
VACATION FREE OF ANY SCHEDULE -
TAKE YOUR TIME
+39 0541/641062
- +39 3292158459
LAST MINUTE AND PROMOTIONS
Offer MEMORABILIA Cocorico Riccione 14 July 2018
Formula B & B starting from 26 euros per person per day!
Here is one of the most popular events in riccione between the events in Rimini: MEMORABILIA Cocorico Riccione 14 July 2018

MEMORABILIA ... a name ... an emotion!

The event that made the history of Cocorico Riccione and more ...
Continue to be the most requested!

The experience of the best DJs that have ever played in the Pyramid that blends with the passion of the spectators!
Everyone will be present ... from Cirillo to Saccoman!


It is a great emotion for us to host the lovers of the Memorabilia in our budget hotel Riccione Beach Hotel at truly AWESOME prices!

Do not miss the chance and take advantage of our offer at our comfortable Bed and Breakfast in Riccione

Choose the Riccione Beach Hotel , a few km away from Cocorico ' and with excellent public transport links, and stay free in this original B & B characterized by spacious and comfortable rooms and quality services, such as reception open 24h , enclosed outdoor parking Free and free Wi-Fi!
Ours is a hotel for young people, it seems to be in Ibiza.
Choose the Riccione Beach Hotel , a stone's throw from the Marano beach and all its clubs and a short distance from the most discos in the Riviera , such as Cocoricò and Villa delle Rose, Samsara Beach, Other World, Baia Imperiale , and live a weekend in the name of music, parties and entertainment and do not finish!

SPECIAL MEMORABILIA COCORICO RICCIONE
(offer valid from 1 to 16 July 2018)

Double or Triple Room starting from € 30.00 per person per day
Quadruple Room starting from € 28.00 per person per day
Quintuple Room starting from € 26.00 per person per day

Included in the price:
Overnight
Rich breakfast buffet with delicious sweet and savory delicacies served from 8:30 to 14:30
Wi-Fi Internet connection
Rental bicycles available
Free enclosed outdoor parking
Tourist tax offered by the hotel
Discounted discounted tickets for the best nightclubs available at the hotel

To learn more or receive a free personalized quote, fill out the form below:


loading form
loading form
By car
A/14 Motorway Bologna - Bari - Taranto:
Riccione (5 km) - Rimini Sud (11 km)

By train
Riccione Station (3 km) - Rimini Station (7 km). Take bus no. 11 to Riccione and get off at bus stop no. 38

By plane
Domestic and international flights from the airports of:
Bologna (98 km), Forlì (45 km) and Rimini (3 km)

Taxi Service Riccione
Tel. (+39) 0541.600509

Riccione Beach Hotel Hannover
- Viale Guerrazzi, 18 47838 - Riccione (Rn)
Tel.
+39 0541/641062
Cell. +39 3292158459 Abit. e Fax
+39 0541/1571037
Privacy Policy
P.Iva 02524000409
Hosting TITANKA! Spa - Copyright © 2013