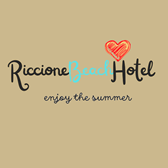 +39 3292158459
VACATION FREE OF ANY SCHEDULE -
TAKE YOUR TIME
+39 0541/641062
- +39 3292158459
LAST MINUTE AND PROMOTIONS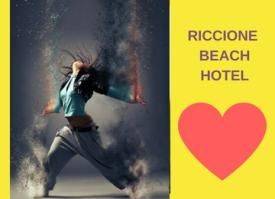 Offer Sport Dance Rimini
Formula B & B from 32 Euro per person per day!
The absolute Italian championships of sport dance are back more and more at the Rimini Fair, a true full immersion of marvelous races that include the following categories and contain a lot of interests and tastes:
The Rimini Danza Sportiva event seeks to embrace the rhythms of music from around the world , from Caribbean dances to break dance, disco dance, acrobatic disco, syncro dance, hip hop, modern dance, ballet, contemporary dance, jazz dances, disco fox, rock & roll acrobatic, oriental dances, belly dancing and flamenco.

Rimini Danza Sportiva is definitely a paradise for dance lovers !
.
The Riccione Beach Hotel located a few steps from the sea and reachable from the fair of Rimini, is the ideal place to stay to participate in fun sports events and spend some time relaxing, regenerate comfortably lying at the beach or in our pools at the Beach Village right on the beach of Riccione.


Discover the unmissable offer offered by the Riccione Beach Hotel, a welcoming B & B located in the heart of Riccione, a stone's throw from the beach and the most famous beach clubs of the Marano area, and immediately book your wellness break in the company of the whole family!

And remember! Riccione Beach Hotel is a friend of animals and accepts your little friends!

SPORT DANCE RIMINI FAIR OFFER
(offer valid from 4  to 14  July 2019 for a minimum stay of 4 nights)

Double or Triple Room starting from € 36.00 per person per day
Quadruple Room starting from € 34.00 per person per day
Quintuple Room starting from € 32.00 per person per day

Included in the price:
Overnight
Abundant breakfast buffet served from 8:30 to 14:30 with all kinds of sweet and savory treats to suit all tastes.
Wi-Fi Internet connection
Rental bicycles available
Free enclosed outdoor parking
Unlimited admission to 3 swimming pools with slides
Tourist tax offered by the hotel

To learn more or receive a free personalized quote, fill out the form below:


loading form
loading form
By car
A/14 Motorway Bologna - Bari - Taranto:
Riccione (5 km) - Rimini Sud (11 km)

By train
Riccione Station (3 km) - Rimini Station (7 km). Take bus no. 11 to Riccione and get off at bus stop no. 38

By plane
Domestic and international flights from the airports of:
Bologna (98 km), Forlì (45 km) and Rimini (3 km)

Taxi Service Riccione
Tel. (+39) 0541.600509

Riccione Beach Hotel Hannover
- Viale Guerrazzi, 18 47838 - Riccione (Rn)
Tel.
+39 0541/641062
Cell. +39 3292158459 Abit. e Fax
+39 0541/1571037
Privacy Policy
P.Iva 02524000409
Hosting TITANKA! Spa - Copyright © 2013